Tomorrow afternoon, at the Sandra Day O'Connor School of Law on the Tempe campus of Arizona State University, a panel with lawmakers, prosecutors and community members will discuss
Stand Your Ground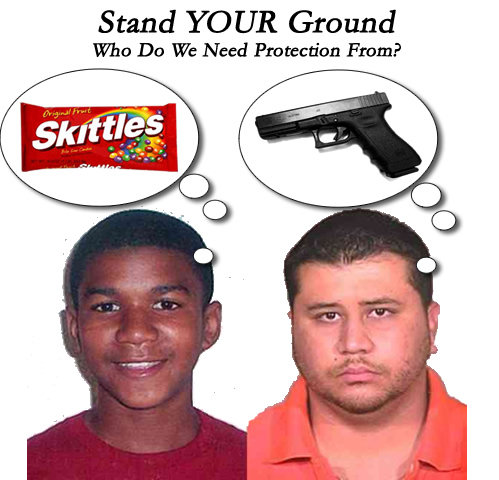 Saturday, November 23rd 1:00 — 4:00 PM ASU Law School—Tempe Campus
Free Parking in Parking Structure at Rural Road and Lemon Street
FREE ADMISSION
Panelists
Maricopa County Attorney Bill Montgomery
State Representative Martín J. Quezada (D-Phoenix)
(Second Democratic Representative TBA)
State Representative John Kavanagh (R-Fountain Hills)
State Representative Eddie Farnsworth (R-Gilbert)
Reverend Jarrett Maupin
Reverend Luther Holland
NAACP Lawyer Benjamin Taylor
ASU Law Professor Sigmund Popko
Radio Personality Mike Broomhead
Moderator: ASU Law Professor Sigmund Popko
Program
Hour One: Legal Issues - What is the Stand Your Ground Law? - Is it good legal policy?
Hour Two: Community Issues - Is it a good law or legal racial profiling? - Did it play a role in the Travon Martin—George Zimmerman case?
Hour Three: Legislative Perspective - Is it a good or bad law? - Should it be changed? - Will it be changed?
Hosted by Arizona State University School of Criminal Justice